Attention Graphic Designers and Creative Professionals! AIGA Upstate New York is hosting a special Buffalo, NY edition Cocktails with Creatives in July. The first 5 to purchase tickets will get to go on a 1-hour private Tiki Hut Cruise on the Buffalo River! If you want to participate in the Tiki Hut Cruise tickets are $40 per person and will include Margaritas or BYOB. 
The Tiki Boat departs at 5:45pm sharp from the dock at Buffalo Riverworks, so please arrive by 5:30pm. No refunds will be made if you miss the cruise. If there is bad weather the Tiki company will cancel and we will have to reschedule for another date.  https://www.buffalotikitours.com/frequently-asked-questions/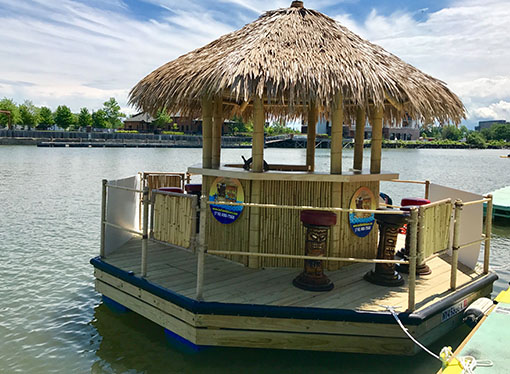 If you'd like to join us for the FREE Cocktails with Creatives please register for General Admission and join us outside at Buffalo Riverworks Beer Garden.