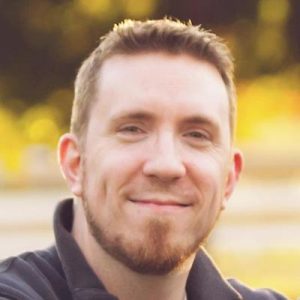 AIGA Board title / years serving:
Co-President (2 years)
Curator, AIGA UPSTNY Threadless Artist Shop
Area code/ Where do you live?
518 (Rensselaer)
Work title / employer:
Director of Multimedia at Corning Place Communications
Favorite thing about AIGA UPSTNY :
There's so much to love about AIGA Upstate New York. Our programming team does a fantastic job of creating events that connect and educate our members. It's also worth mentioning that our Slack channel is fire! Designers from a variety of disciplines and Upstate communities are able to share valuable insights and resources.
Why do you volunteer?
I'm a proud AIGA Upstate New York board member because I believe in the importance of giving back to your community.
Your favorite designer or personal mentor:
Now this is a tough question. I'm a big admirer of Aaron Draplin, Jen Bartle, Eric Carle and Saul Bass. I could go on and on…
Favorite design resource: 
Andy J. Miller's Creative Pep Talk podcast is really rad. Andy offers up a great mix of practical advice and interesting guests. I can't recommend it enough: https://soundcloud.com/creativepeptalk
What do you love to do outside of design/work/aiga?
Fun adventures with my wife and kids are at the top of my list. We're always on the go!
What would your design superpower be?
Reading a client's mind to get a sense of what they really want would be amazing. Materializing coffee at will would be a real plus too.
Website:
Handle:
@lunchboxbrain (IG, Twitter, FB)