Following is a brief summary of the presentations from Get Worked Up conference, September 22.
Part 4
Vote Oswego Design Strategy
— Danielle Benincasa
Danielle Benincasa is a graphic design student at SUNY Oswego and will be graduating with her BFA in December. Currently, she serves as the Director of Graphic Design for SUNY Oswego's Student Association.
In addition to regular course work and internships, she has taken on several independent study projects, and for this presentation, she shared the process of developing and implementing a design system for the Vote Oswego campaign.
Vote Oswego is a non-partisan voter registration and mobilization campaign on the SUNY Oswego campus. The production of this program is a coordinated effort between the Art and Political Science departments.
Vote Oswego needed to make clear that it is non-partisan, trustworthy, and professional. These concepts were important to keep in mind so that students, the target audience, would feel safe enough to share personal information while registering to vote. Danielle was responsible for making sure that these core values would be communicated clearly by the design system.
Danielle developed a design system that is modular and flexible enough to function in digital and print environments, and is simple enough for non-designers to use.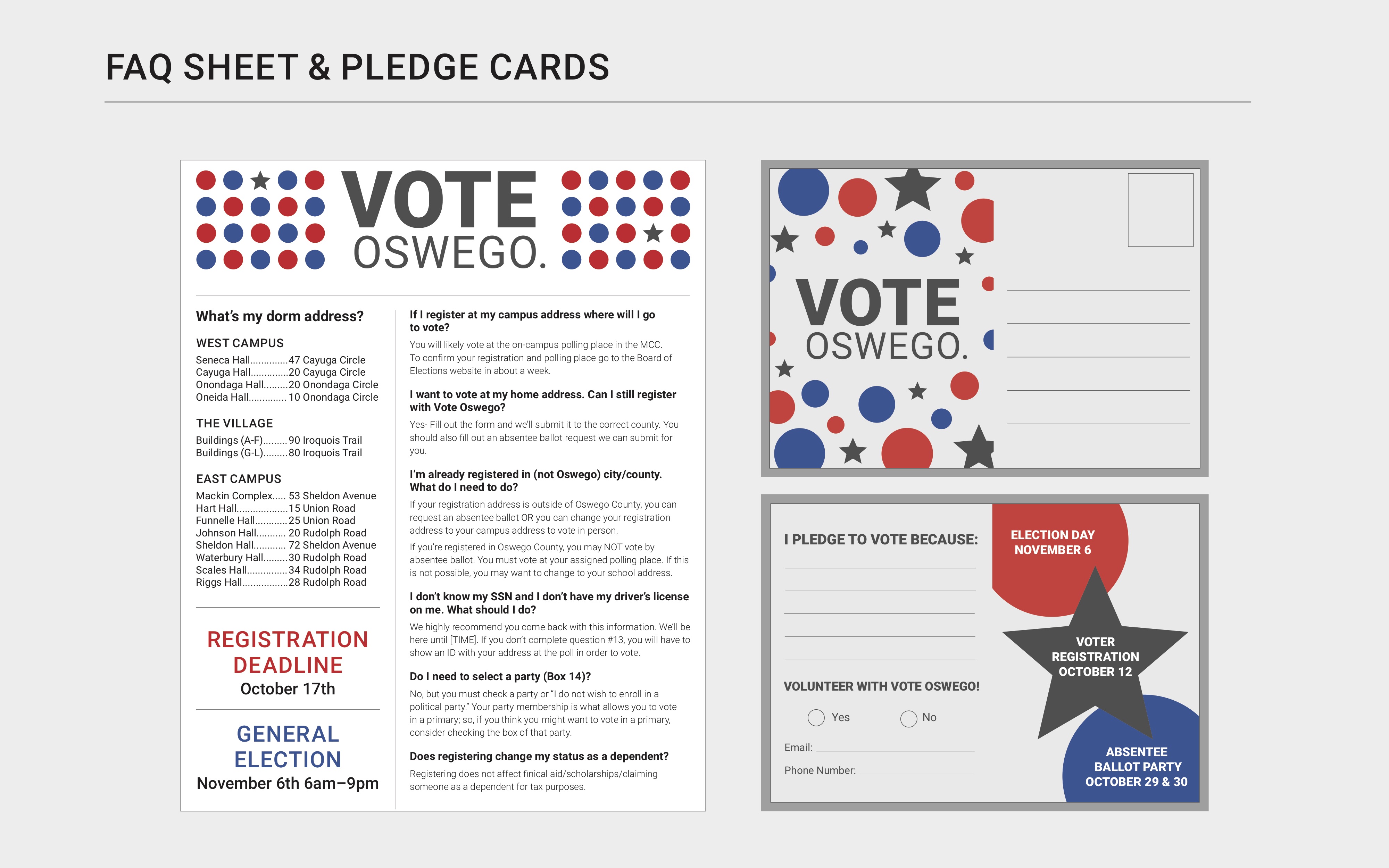 Take away:
Focus on the audience. Communicate with and educate non-designers. Learn.
After graduation, Danielle plans to pursue a career in package design and branding.
Danielle Benincasa
Website: Danielle Benincase Portfolio
Instagram: @designbydaniellebenincasa
More information about the AIGA Emerge program:  https://www.aiga.org/emerge

Upstate New York Twitter: @upstatenewyork
AIGA Emerge Twitter: #aigaemerge